---
Paris Hilton is engaged for the fourth time
Her boyfriend, Venture capitalist Carter Reum, 40, proposed to her on a private island on Feb. 13 after dating for a year.
He popped the question with an emerald-cut diamond ring designed by Jean Dousset, the great-grandson of Louis Cartier.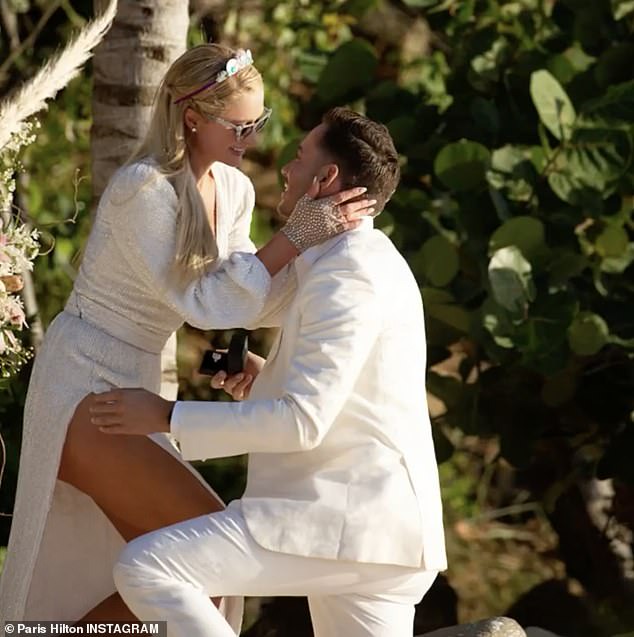 "I am excited about this next chapter and having such a supportive partner," Hilton told Vogue. "Our relationship is one of equals. We make each other better people. He was absolutely worth the wait!"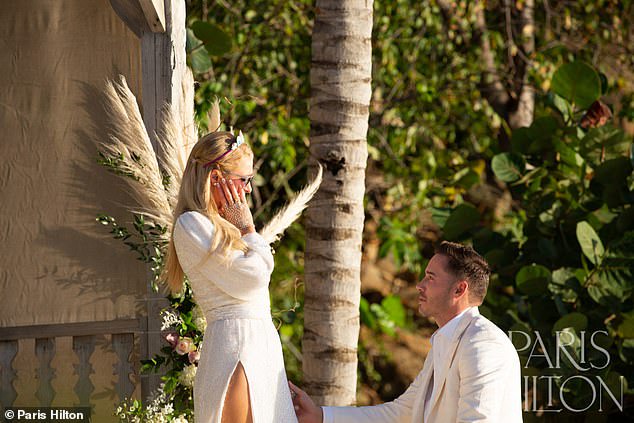 The socialite turned reality TV star turned DJ took to Instagram on Wednesday, her 40th birthday, to confirm her engagement, writing "When you find your soulmate, you don't just know it. You feel it.
"My love & I have been together since our first date, and for my birthday, he arranged a special trip to a tropical paradise. "
"As we walked to dinner along the beach, Carter led us to a cabana adorned with flowers and dropped to one knee. I said yes, yes to forever."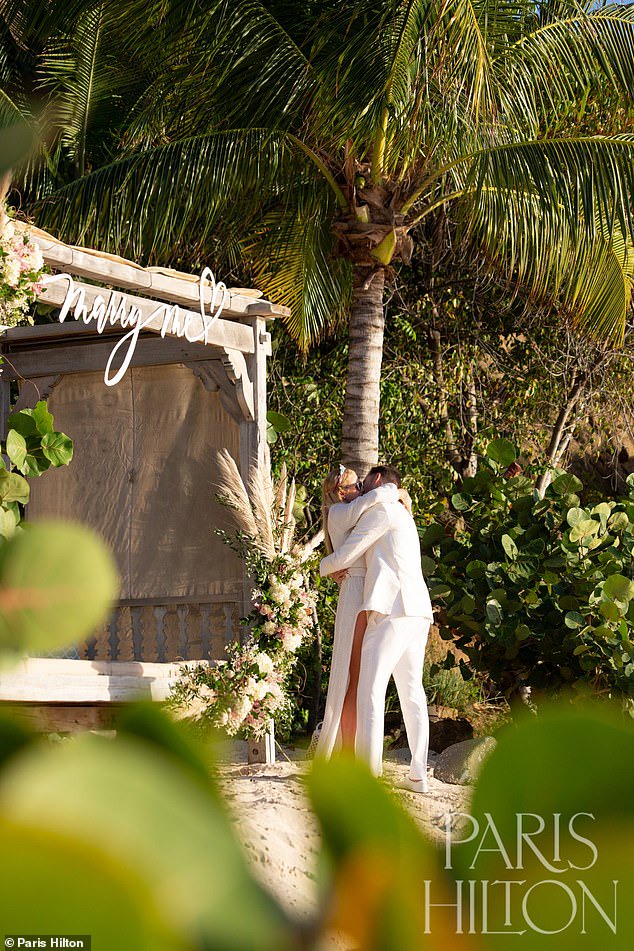 "There's no one I'd rather spend forever with. Here's to Love - the Forever Kind."
In photos from the proposal, the DJ and entrepreneur is seen wearing a white Retrofete dress, a crown from Loschy, and rhinestone gloves. While Carter was dapper in a white suit.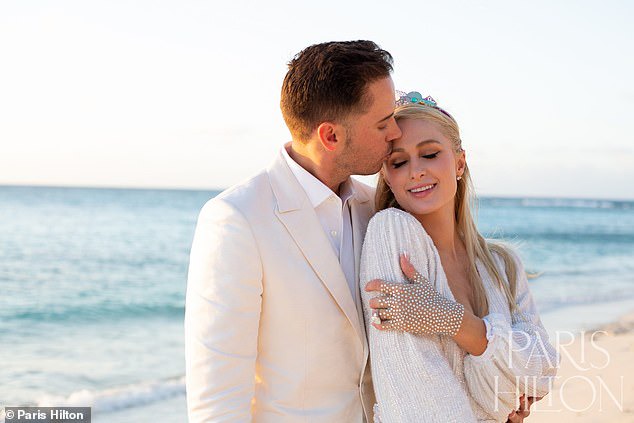 Hilton and Reum first sparked rumors that they were dating last January when they were spotted packing on PDA at a Golden Globes party.
The couple later confirmed their relationship on Instagram in April with a photo of the pair kissing, which Hilton captioned, "My favorite thing to do is make memories with you," Your kisses are magical. I love being yours and knowing you're mine."
Paris Hilton has previously been proposed to by model Jason Shaw, Greek socialite Paris Latsis, and actor Chris Zylka.
Naijakit creates content to benefit users and artists alike. We do this by showing data in an easy-to-digest format.
We help artists track their progress, promote songs and reach their target audience.
We have permission from the artists to display most of our content, where we do not request permission, Naijakit use content under fair use for purposes such as criticism, comment, news reporting, promotion, and research.
Please do not hesitate to contact us, If Naijakit has infringed on your copyright or the copyright of someone you represent, and you want your media files and lyrics to be removed from Naijakit database.
Naijakit will respond to "any and all take-down requests" that comply with the requirements of the Digital Millennium Copyright Act (DMCA), and other applicable intellectual property laws.
Where we get songs to upload?
Naijakit have an upload form on the site, where users have to be registered
to upload song. Admin look at the song and decide if to approve it or not after some checks.
We also receive songs from artists representatives, artists, bloggers asking us to promote songs on our site.
Naijakit TV